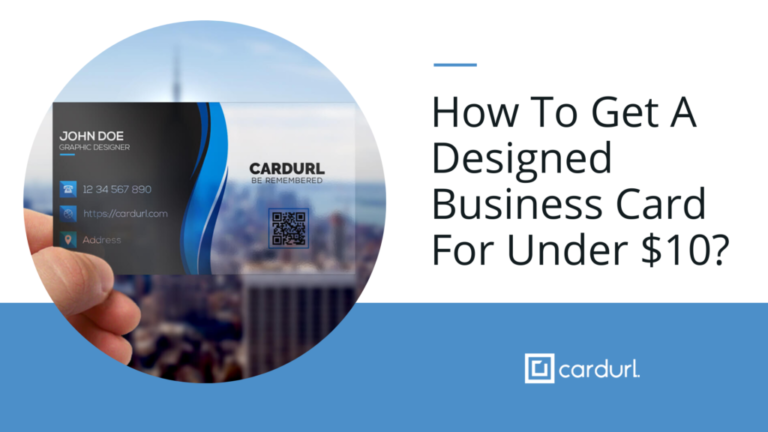 3 Steps To Create The Most Effective But Affordable Business Card
Being a graphic designer or just a creative and resourceful person is not all it takes to create memorable business cards anymore. There are dozens of tools online that have countless styles of designed business cards waiting to be altered and printed.
But not all of those cards bring the value to your business as much as you would think. There are some tactics you can use to encourage your potential business partners to reach out to you more than to your competitors. But let's not get ahead of ourselves. First, you should make sure to cover all the rules for designing business cards that we talked about and you are all set for these 3 steps:
1. Choose The Data To Put Into Your Business Card
The essence of your business card is the valuable info that you want people to know so they can reach you. You can add your logo and other graphics that complement the design of your card. But most importantly, you fill it with relevant information. The info you include on your business card may vary. It depends on your niche, creativity and preferences. Here are some common elements of a traditional business card:
Your name – usually on every card
Company name – unless you are a freelancer
Job title – it can help people remember why they have your card in the first place
Phone number – good to have, even if it is not a preferable channel of communication
Email – this is given
Address – may not be important if you work online
Website – good way to increase your traffic
Social media – Might be a window to your personality
2. Get Free or Paid Layout
As mentioned above, there are plenty of available free and paid designs online and you will probably be satisfied with the selection. Try searching best free business card templates and check for yourself. Some companies want clean and formal design, some like to be seen as fun but professional. It depends on your niche, so keep that in mind. Anyway, the chances are that you already have established corporate branding, colors and fonts, so adding some creativity and a personal touch, won't compromise your professionalism.
Since we are talking about creating cards on a budget, we'll cover well-known standards that are common, depending on the region of course.
North American Standard: 3.5 × 2 in. (88.9 × 50.8 mm)
European Standard: 3.346 × 2.165 in. (85 × 55 mm)
Oceania Standard: 3.54 × 2.165 in. (90 × 55 mm)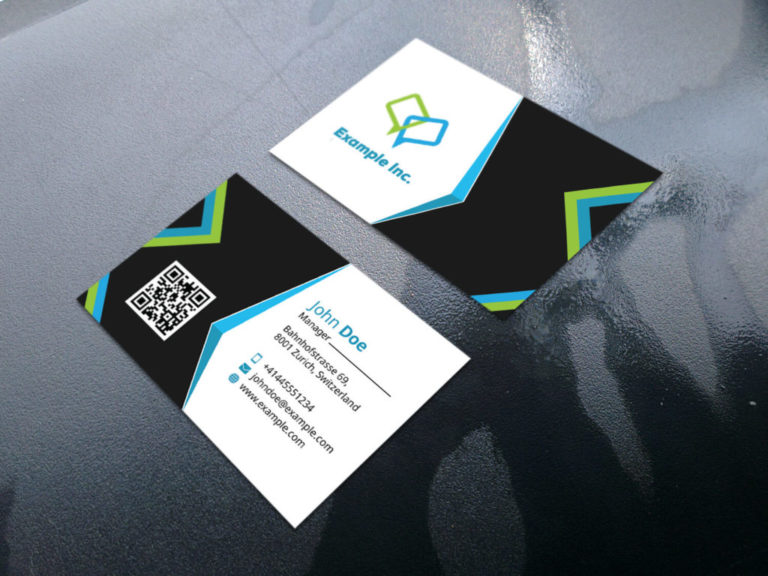 3. Outsource a professional to implement the final design
Sure, you might carry out this process by yourself, however, your best bet is to consult a designer. Someone with previous experience and a solid portfolio can make this step pretty easy for you. Outsourcing this task to a freelance designer can make a huge difference. You get to have a well- designed business card that is still on a budget. But the benefit you might appreciate the most is the simplified process of creating the perfect business card that allows you more time for other projects.
All you can do is take a couple of minutes to create an online business card using free CardURL service, so you are able to store incomparably more information than on a regular business card. All that info is located on a URL, that is accessible via downloadable QR code, that you should share with your designer at this point, along with final inputs and adaptations. He/she can now access the info and fill the layout you chose, but also implement QR code in your business card design.
This way you are giving your potential partners a chance to access more information about you than a small piece of paper can provide and to save it instantly to their phones' contact list.
According to the research, the most common mistakes made with business cards are not having a clear design and unclear information layout. Hiring a professional to get a designed business card that doesn't break the bank is something you should definitely consider.
To answer the question from the title of this post and justify the claim of our subtitle, we followed these steps ourselves and here is the outcome: