We are a Swiss company with 20 years of software engineering experience.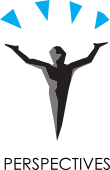 JustResizeIt!
Resize your images with drag & drop.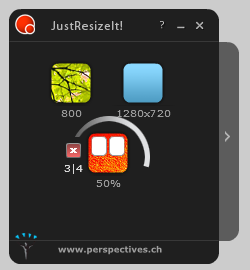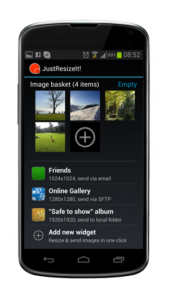 The user creates widgets that define how the images will be resized. Once widgets are created for every single purpose, the user can drag and drop one or more images on a widget, wait a few seconds and drag and drop the resized images from the widget into an email, office document or a folder. The private sharing of pictures is reduced to a single drag & drop. The user remains in control of his pictures. There is no sending or keeping them on foreign services with foreign terms of uses.
 3DWiggle 

3D images without special equipment.

3DWiggle allows to create a wiggle 3D image out of two images taken by any digital camera or an already existing 3D image. Our brain is fantastic. It combines the left eye with the right eye image all the time giving us the perception of the depth. The 3D perception can be seen on any screen. No glasses needed. This opens great opportunities for websites and other media to attract views and give an unique experience.